indah.link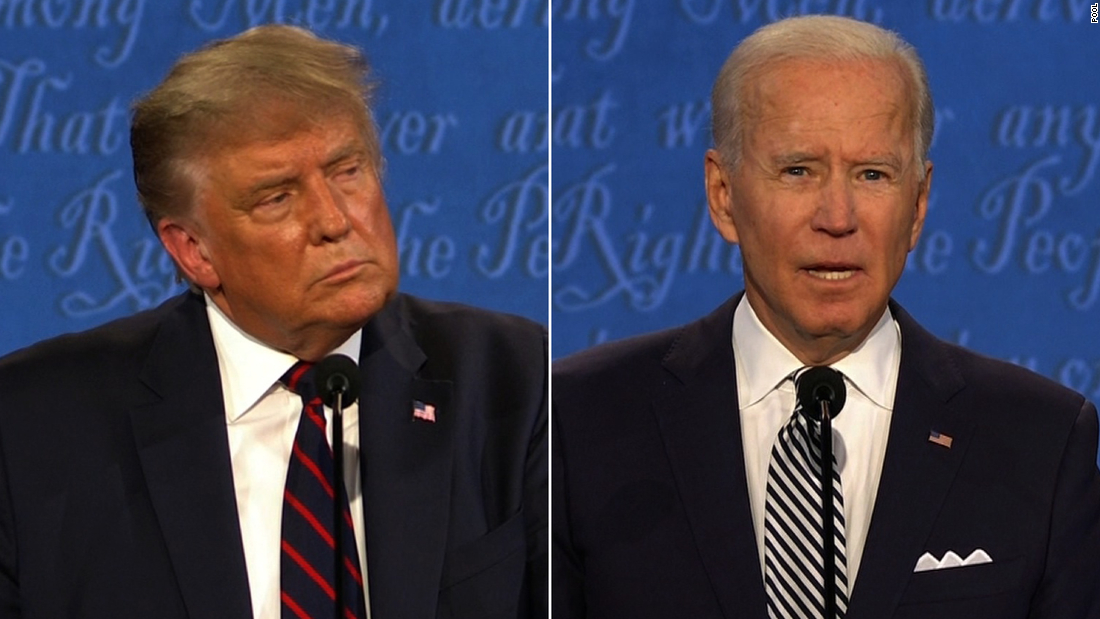 President Trump said at Thursday's NBC town hall that he doesn't expect his Supreme Court nominee, Justice Amy Coney Barrett, to rule a certain way on two hot-button issues — a potential case over the results of the 2020 general election or a case revisiting abortion access.
"I think she'll have to make that decision. I don't think she has any conflict at all," Trump said when asked if he expected Barrett to rule in his favor if a case over disputed 2020 election results heads to the Supreme Court. "It would be totally up to her. I would think that she would be able to rule either for me or against me. I don't see any conflict whatsoever."
"Believe it or not, I never talked about it," Trump claimed.
The President also defended his decision to appoint Barrett so close to the presidential election, arguing that, "If you put the shoe on the other foot, if (Democrats) had this, they would do it."
Trump also asserted that "the whole ball game changed when I saw the way that they treated Justice (Brett) Kavanaugh" — Trump's previous Supreme Court nominee and now Supreme Court justice, who faced intense scrutiny over allegations of sexual assault during his confirmation.
The President also carefully toed the line on whether the landmark Supreme Court decision on abortion, Roe v. Wade, should be overturned. He said he did not tell Barrett how to rule on the issue.
"I think it would be inappropriate to talk to her about it," Trump said, adding, "I would like to see a brilliant jurist, a brilliant person who has done this in great depth and has actually skirted this issue for a long time, make a decision. And that's why I chose her. I think that she's going to make a great decision."
While most anti-abortion conservatives argue that the the law should be overturned, Trump said he didn't want to be accused of signaling Barrett either way.
CNN previously reported on several instances where Barrett appeared to advocate for anti-abortion causes.
In 2006, Barrett signed onto a "right to life ad," sponsored by a group that opposes abortion. Ten years later, Barrett told an audience at Jacksonville University she believed that while Roe wouldn't be overturned, access to abortion could eventually be limited.
She also initially failed to disclose two talks she gave in 2013 hosted by two anti-abortion student groups on paperwork provided to the Senate ahead of her confirmation hearing to become the next Supreme Court justice.